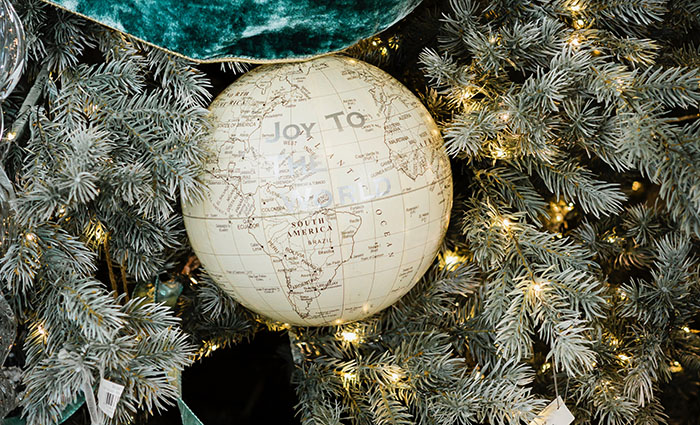 19 Nov

How to Pack and Organize Your Christmas Ornaments

There's no "great" time to move to a new house. Whenever you decide to buy a new property, you'll find that there's plenty of stressful experiences to endure, from making sure that you have everything packed, to thinking about how you're going to decorate your new home. However, it's safe to say that moving around the holiday season can be particularly tricky.

You'll want to pack your Christmas decorations in a way that keeps them safe while ensuring that you're ready to grab them and use them within a moment's notice. Here are some top tips for getting organized for a move in the festive season.

Step 1: Get Your Supplies

You wouldn't start painting your new home without dust-sheets, paint, and brushes, so don't start packing your ornaments until you have all the ideal resources! To make sure you're ready to start packing, you're going to need
Tape
Packing paper
Boxes
Bubble Wrap
Tape
Markers
Get everything you need laid out in front of you, so you don't have to rush out to the store in the middle of your packing day.
Step 2: Organize Your Ornaments
With all of your equipment ready to go, you can startorganizing your ornaments. The best way to sort things is to begin by placing all of your belongings into sections depending on which room they're going to go in (this will come in handy later). Once you've segmented by room, separate your sturdier ornaments from the ones that are going to need extra support to protect them from breakage. For instance, glass ornaments will need extra care, but a bundle of twinkling fairy lights won't need quite as much bubble wrap.
Step 3: Secure Your Fragile Items
Next, make sure that your fragile items are protected. You can wrap these up in tissue and bubble wrap before you place them in your boxes. Remember to put hooks into bags, so you don't lose them too. This will make it much easier to decorate in a hurry when you get to your new home in Tennessee.
When you place your items into your boxes, make sure that they're appropriately secured in place so that you're not going to have baubles rolling around in the back of your moving van. A good tip for smaller baubles and Christmas tree decorations is to place them in egg cartons.
Step 4: Label Everything
Finally, there are few things more important when it comes to great packing than a sophisticated labelling system. You'll need to know exactly where everything needs to go to speed up your unpacking and decorating experience, so consider color-coordinating your boxes if you need to as well. Make sure that you write "Fragile" on the boxes with the most breakable ornaments, so your moving company knows to be extra careful with them.
There you have it! That's everything you need to know about packing Christmas decorations like a pro. You're ready to call your local moving team and start your holiday transition on the right foot!